54 Ways for Kids to Make Money Fast: Earn Money as a Kid!
This page may contain affiliate links that could result in earning us a commission at no cost to you. See our affiliate disclosure for more information.
Do you remember being when you were a kid who wanted to earn money to buy a new toy or a sweet treat? You got really creative to come up with a way to make money as a kid fast. Nowadays, there are many more options for kids to make a little extra cash because of technology.
Now that you have kids, one of the things that you can do to encourage their entrepreneurial spirit is finding ways to do this too. It shows them the value of hard work and how they can use their potential to reach their goals. If they need a few ideas on what type of things they can do to make money online or from odd jobs, read out on.
Ways on How to Make Money Fast as a Kid
Lemonade Stand
Arguably the first thing that you think of when imagining a young entrepreneur. To get started all you need is a pitcher of water, lemons, sugar, plastic cups, a chair, and table. Then it all needs to be placed somewhere that's visible to drivers.
Generate more attention and add some creativity with a sign for their lemonade stand. Kids can also sell a food product like granola bars or popcorn to go with the lemonade. You can also have them skip the lemonade and opt for bottles of water and soda. On a hot, summer day that will go over well too as long as they are kept cold.
Put Together a Garage Sale
Your attic might be full of old items from the past that you have kept around "just in case". But that occasion hasn't happened yet. Your kids could help organize all those unwanted items up for a garage sale.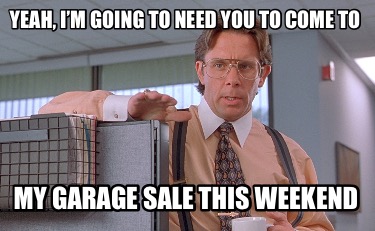 This way to make money as a kid will also develop their project management skills in the process. You clear some much-needed space, get a family activity, and they make some cash.
Take Online Surveys
Companies are always seeking feedback on how to make their products and services better. Why not get paid for your opinion? Kids with a smartphone can do these too. It takes a while to make any decent money as a kid. Two online surveys you can start with are Swagbucks, Inbox Dollars, and Survey Junkie. Note: You must be at least 13 years old to use Swagbucks and 16 years to make money on Survey Junkie. Unfortunately, you need to be 18 years old to use Inbox Dollars. They can earn points to use on gift cards by taking an online survey which is basically getting free money as fast cash.
Earn gift cards and money as a kid completing surveys and watching videos! Sign up free and get $$$!
Babysitting
If your kid is old enough to babysit, that is a great way for them to make some extra money in their free time. You can help by spreading the word with your friends and acquaintances. If you have neighbors that seem to have kids around the age that would be good for them to babysit, have them introduce and offer their services. If you are still struggling, many parent's put listing on Care to get help.
Pet Sitting and Dog Walking
Pets are treated as family members so caring for them is a top priority. When an owner is taking a vacation or has a schedule that makes it difficult to provide the attention their pet needs, they're willing to pay someone to help. Owners may need help with taking their dog out for regular walks or checking in on them while they are away.
It's an enjoyable way for a kid to make extra money by starting their own dog walking business. Kids can find clients through similar methods used for finding babysitting gigs. Care.com and Nextdoor are two websites/apps that could be helpful in spreading the word digitally.
Flipping Products on eBay
Making money online is something that your young budding entrepreneur will need some help from you on. To start this business opportunity you need a little bit of initial investment to purchase items. Start with a small budget of $20 to $50 to find things at flea markets, thrift stores, and garage sales for items that have the potential to make three or four times more what you paid for them.
Help them do some research on what type of items to look for. Compare similar items on eBay to find what they are going for. Then it's a matter of finding them, fixing/cleaning them up, and submitting a listing. Sit back and wait for bids to close. This can all start happening in a matter of a few weeks.
Selling Arts and Crafts
If your kid is particularly crafty, they can turn that skill into an income opportunity. The craft could be bracelets, necklaces, artwork, clay creations, keychains, and basically anything they want to create. Help them with pricing the crafts so that it covers their costs for creating it. Farmer's markets, Etsy, and fairs are good places to set up their crafting shop.
Lawn Mowing
Another one of those classic money-making opportunities for kids is mowing lawns. It's a perfect way for making money over the summer. They need a lawnmower and weed wacker to start. Neighbors are their built-in potential client base.
Have them walk around the neighborhood and knock on doors, letting them know about their service. Flyers could also be useful to hand out or post around the area.
Doing Chores Around the House
Do you have extra chores around the house that you'd love to take off your hands? Work out a deal with your kid to handle some more responsibilities around the house in exchange for cash. This could be daily or weekly chores like taking out the trash when it's full, vacuuming the house and cleaning the shower. Or it could be one-time projects such as cleaning out the garage or attic.
Set Up a Car Wash
Everyone likes to keep their car looking good. Your kid can go around the neighborhood to let everyone know about their service. A busy street or nearby a grocery store or other businesses might also be a good way to set up shop. A sign will help attract the attention of those who drive by. Be sure to check with the nearby business to make sure its okay for them to do this.
They will need some equipment such as a bucket, soap for cars, and rags to get started. Additional services like car detailing could be upsold for some extra cash too.
Recycling
In certain states, aluminum cans are worth up to 5 cents to recycle. You might purchase soda or other canned drinks for your family. Outside of the home, you can usually find them discarded along the streets or outside sporting fields. Your kid will be doing their part to clean up the environment while making a little extra pocket money at the same time. It may not be the best way to make money as a kid fast, but its something for young kids to earn some extra cash.
Farmers Market
If you have a backyard in your home, growing vegetables could be a hobby and money-making opportunity for your child. Popular vegetables like tomatoes, green beans, and cucumbers will generally sell fairly easily. The local farmers market is an inexpensive venue for your kid to sell their grown vegetables. They can also be pickled and jarred for an even higher price and keep unsold vegetables from going bad. Not a bad way to make money as a kid by learning how to sell and other life skills along the way.
Sell Baked Goods and Other Food Items
Technology has changed the traditional way that kids could sell their baked goods. They can reach their own website easily as a storefront for their cookies, cupcakes, and other items. A website is an inexpensive expense and PayPal makes it easy to process cash transactions.
Promotion can be done via social media through friends and family. Otherwise, they can also go more to the old school route of selling to classmates, neighbors, and others.
Start a YouTube Channel
You can never tell what will go viral nowadays. YouTube stars have been made by kids opening new toys or selling stuff online. If your kid has an idea or concept, help them flesh it out and have them give it a shot by helping them create their own YouTube channel.
Building Websites for Others
WordPress is a simple platform to create a website. Most businesses don't need anything that complicated to set one of these up. Think about how many times you will hear about a business and you try to Google it. If they don't have a website, it's almost like they don't physically exist.
A kid with some knowledge of building a simple web platform can do the work for a lot of money. If your kid is interested in web design and development, there are many online resources where they can learn about how to build one. That skill can then be used to help others who don't want to do it themselves.
Cleaning Service
While this is not a job that is particularly enjoyable, it's a great way to make extra money. Many people don't have the time or find it difficult to upkeep a home. Kids can easily make over $20 an hour to clean other people's homes. It might take some extra convincing at first so they might have to clean for free their first job to start building the trust of their clientele. Teach them how exceeding people's expectations will turn that happy customer into one that tells all their friends and family.
Sell Their Photography
Kids who enjoy taking pictures could work on their craft by selling their photos to photography sites. iStock and Shutterstock. It's not likely they can get professional paid gigs for taking pictures at weddings, newborns, senior pictures, etc. but they might be able to work with one as their assistant. They will learn about techniques and how to position shots for a good outcome.
T-shirt Business
Another way that a kid can make money and work on their creativity is by starting a t-shirt business. They can create t-shirts with fun designs, sayings, etc that they think others would want to wear. T-shirts can be sold on Etsy, Cafepress, Redbubble, or at local markets.
Mother's Helper
Even though your kid isn't old enough to babysit, they could become a mother's helper which can be equally as valuable. As a mother's helper, their role is to keep an eye on the kids of parents so they don't have to keep an eye on them constantly. This allows parents to do things around the house like make dinner, work, and clean. It allows them to focus on their activity while the other kids are being monitored.
Cleaning Up Leaves
Fall brings the beautiful changing colors of trees but it also brings them down to the ground. Collecting leaves can be a pain so many people hire others to take care of it for them. Kids could use a rake and trash bags to manually do the work. Or if they are old enough, they could use a leaf blower to help with the job.
Errand Runner
Taking a trip to the post office, picking up groceries at the store, and handling dry cleaning are just a few of the errands they can run for others. Time is worth money especially when they have very busy lives. To get the word out, they can start by making flyers and distributing them throughout the neighborhood.
Watering Plants
This is an easy way for younger kids to make their own money. Neighbors around your neighborhood could have outdoor plants and gardens that need watering on a daily basis. Those who work all day might not feel like going out to water their plants at night. Or if they have indoor plants, they could offer to save their time by watering them after school is over.
House Sitting
Neighbors who are going away on a vacation could need some help while they are out. This could include tasks like picking up their mail, packages, setting out their trash, watering plants, and mowing their lawn. Others might just want them to go and take a look around the house to make sure everything is ok. Older kids could stay in the house while the owners are away which can be especially helpful if they have pets.
Setting Up Social Media Accounts
The average adult doesn't know much about social media as the average kid. They could offer to set up new accounts and show them how to use it. They might even create a simple guide that goes over the basics to have them refer to if they ask questions.
Shoveling Driveways
The winter brings cold weather and snow that makes it difficult to park cars in driveways or the garage. Kids can offer to shovel their neighbor's sidewalks and driveways to spare them the manual labor. They could even go to local businesses that are nearby to offer the same service. A snowblower can make the work easier and faster.
Tutor Others
Kids who are good at certain subjects can take their knowledge and tutor other young kids in return for a fee. As a parent, you can get the word out about your kid's tutoring services to help find potential customers. They might also be able to approach their classmates or school about their tutoring.
Teaching Music
Does your kid know how to play the piano or another instrument pretty well? Music lessons are pretty expensive so offering a low rate can generate quite a bit of interest.  Teaching others how to play an instrument can also help improve on their skills.
Take Gigs on Fiverr
Fiverr is a website that brings people who are looking for someone to help them (write articles, emails, data entry, graphic design, etc.) and freelancers that can do the work for them together. They can post their prices and skills on their profile and get offers from others. Some research should be done up-front to find out what other freelancers are charging for their work.
Copper Wire Recycling
Copper wire can be collected for money at many scrap yards. These are found in coaxial cables, USB cables, HDMI cables, and other types of wiring. Your kid simply has to go around the home and find all the wires that aren't used anymore.
Then once they have finished that, they can go around the neighborhood and ask them for unwanted cables. You should help them by cutting off the power cord of anything they get which has them. After they've built a good collection, take them down to the scrapyard where they can sell their wires.
Trash Can Service
Neighbors who are going to be out of town will appreciate some help getting their trash taken care of while they are away. All your kid has to do is put the trash out on the sidewalk the night before then take them back after the garbage man has come by.
 They might even be able to offer this as a weekly service. There are people out there who would gladly pay to have someone else do this for them. It's one less thing to remember to have to do and no fun to miss one week of trash being taken out.
Digitizing Photos
Using only a computer and printer that has scanning functionality, your kid can help adults make digital copies of their physical photos. In most cases, these old photos are the only copy that they have. Losing them would be irreplaceable.
Paper Route
There are still people who read and subscribe to the local newspaper. These newspapers still need to get delivered. As long as you kid doesn't mind getting up early, this could be a way they can make some extra money.
To complete a paper route, they will have to go get the papers in the morning and go out on their assigned route to deliver them. Back in the day, if you had a paper route you would also have to go and collect the money. But this isn't necessary anymore.
Helping Out Seniors
Seniors could need help with a variety of things. It could be helping them when they go to the grocery store, cleaning, or keeping them company. The elderly particularly enjoy getting help from a younger person.
Bike Washing
Just like cars, bikes get dirty and need to get cleaned. Friends and neighbors are all potential customers. It also takes a lot less time to wash a bike than it does a car.
Testing Websites
UserTesting is a website where website owners solicit feedback on their websites. They will pay you to test out their website for usually less than 30 minutes of time. As a tester, you are required to screen your screen and give feedback aloud as well as written.
Holiday Decorator
If your kid has an eye for decorations, they could be decorators for a holiday like Christmas, Thanksgiving, and Halloween. A satisfied customer will come back each holiday and may even refer them to others. To get the word out, they can start by telling people in the neighborhood and spreading flyers.
Cleaning Boats
If you live in a place that's near a lake, ocean, or other body of water, this could be another type of vehicle your kid can offer to clean. Boats definitely require some work to clean up so they will give some good exercise while they're at it.
Tile Grout Cleanup
Not only is this a dirty job, but it is also time-consuming. The results are worthwhile but many people are willing to pay for a good scrub down. Your kid can make some really good money doing this job for others.
Furniture Cleaning
Beds, couches, chairs, and other furniture needs to be cleaned on a regular basis. Sometimes they need some disinfecting as well. Your kid can offer this up and should focus on those who own dogs and other animals. Pet owners usually have to get their furniture cleaned more often.
Organizing Closets
A young kid who has the gift of organization is special because a lot of adults don't have that ability, don't have the time, or want to do it. Many people are willing to have others do it for them.
Painting Homes
You and your kid might want to tag team this but painting is a time-consuming task that many owners don't have the time to do themselves. This is the perfect activity during a spring break or the summertime.
It could be the outside of the home, interior, a garage, or a fence that a homeowner needs to get painted. Painting is a very lucrative money making opportunity that they can charge quite a bit for.
Pet Grooming
Many types of dogs need to have their fur brushed on a daily basis or have regular baths. These activities can be a hassle for pet owners. If your kid loves animals and can deal with animals who might not appreciate their help with grooming, this is a possible opportunity for them.
Shoe Shining
A nice pair of dress shoes require some polish to keep looking nice. People who are busy don't have the time to do this themselves but need to look good at their jobs. Your kid can offer up this service to add a little more of their own money in their pocket.
Taking Apart Christmas Trees
It's fun to pick out a Christmas tree for the holidays and get it all decorated. But taking it apart and getting rid of it afterward is not. If you have a truck that you can offer up to your kid or drive to haul away a tree, that could be an option for them to do for extra money.
Painting Address Numbers on Curbs
This is a great summer activity for your kid to get involved in making some extra cash. They can go door to door to homes where there is no address painted on the curb. Charging $20 for each paint job can get them to a sizable sum fast.
Window Washers
Washing the outside of windows is an activity that homeowners rarely do. It's these odd jobs that many homeowners would rather hire out to do. Your kid can go around the neighborhood to offer this service and earn money. They need some window cleaner, squeegee, and some cloth or old t-shirt to get started. An upsell opportunity is seeing if the homeowner wants the inside of the window done as well.
Carpet Cleaning
About every six months is the recommended schedule for carpets to be cleaned. Your kid might have to rent or buy a carpet cleaner to start this service. They could charge by the room or offer a fixed rate for an entire home. To maximize their earning potential, they should try to schedule these cleaning during the same day.
Power Washing Homes
The outside of homes gets pretty dirty since they are constantly exposed to the elements. Spiders will build nests and dust will accumulate. Using a spray nozzle, they can get the siding and eaves of a home. A pressure washer might be necessary for brick and some siding.
Yard Flag Installation
People will want to put up flags for a number of different reasons. They might want to be up a patriotic flag of the country, celebrate a national holiday, or as a fan of a sports team.
Camper/Trailer Cleaning
After people have gone out camping or on a trip in their camper, it needs some cleaning afterward. They might not be interested in doing the work themselves though so its a potential chance for your kid to offer up their services.
Selling Golf Balls
Golf balls are pretty expensive and they are easily lost when out golfing. Your kid could go out on golf courses to find golf balls in tall grass, bushes, and other areas. Once collected, they can be washed and sold to golfers.
Rent Their Things
Have your kid take a look around at all the things they own. They could have a bike, skateboard, video game system, video games, and other items that they could rent to others for a fee.
Door Hanger
Many businesses use these advertisements to help them generate business. Your kid can offer to go around and hang them at homes that are nearby.
Video Gamer
We get it. You want to get them away from video games and get outside to start their own business and make some decent money. But if they are great at video games, they could play games and stream their screens on their YouTube channel for other gamers to watch and learn from. They can make good money and play games which is a win-win for everyone.
Start Blogging
While this isn't the best way to make money fast as a kid, it can be a great way to make passive income for your kid in the long run. They could start a website and blog about something they are interested in, and use affiliate marketing to make money. Another online making money as kid method is to put ads on your website from platforms like Google Adsense or Ezoic, so the more visitors you get, the more ads are shown, and the more your kid makes some extra income.
With affiliate marketing, they can review products, games or toys they like, and add a link for the reader to purchase them. They would then earn money when the reader buys that item through their link. As they get more traffic through social media or their YouTube channel, they will be making money online that might even make you jealous as a parent. One of the best ways to make money as a kid online is through the Amazon affiliate marketing program as an Amazon associate. While this isn't the fastest way to make money as a kid, it can be a long term passive income solution.
Final Thoughts on Ways for Kids to Make Money
Whether you have a kid who's six or twelve, there are bound to be a few things on this list that they can do to make their own money. They will learn the importance of being independent and the value of working for what they have. Those principles by themselves are reasons enough to encourage them to take them on with these ideas of how to make money fast as a kid.